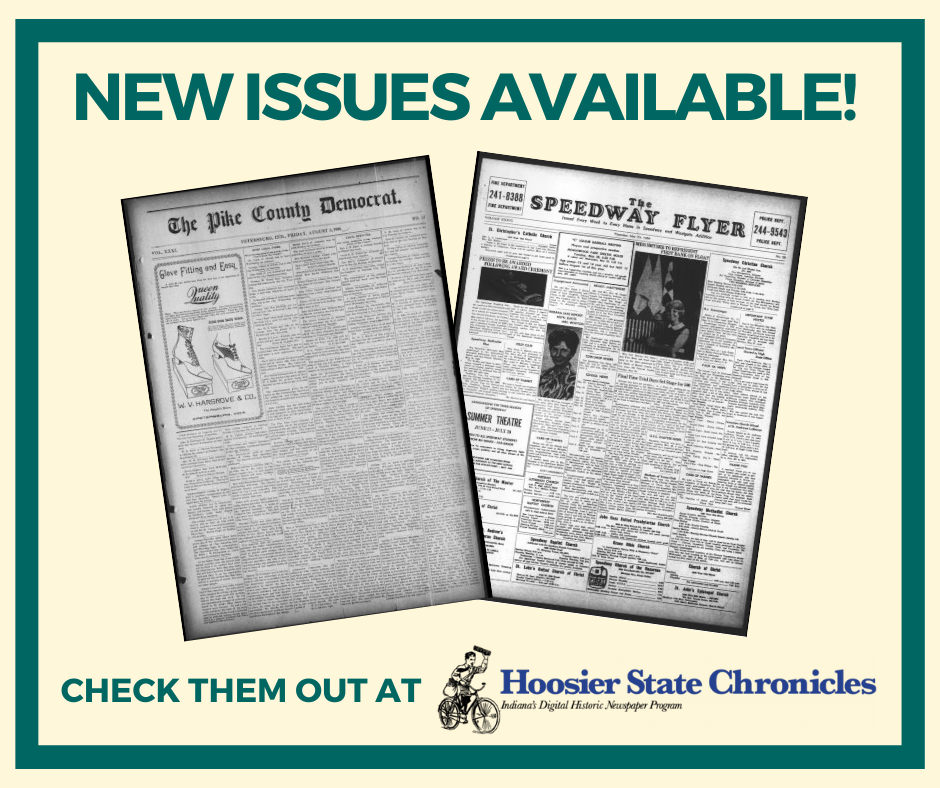 Hey there Chroniclers!
We have two new titles available for you through Hoosier State Chronicles, comprising 3,002 issues and totaling 17,348 pages. This brings our total page count in Hoosier State Chronicles to 1,289,913!
Here are the papers and dates available:
Pike County Democrat (Weekly): June 20, 1874 – December 28, 1900
Speedway Flyer (Weekly): November 27, 1931 – December 28, 1972
As always, happy searching!